HubGem Marketing Tick Tock Today Use Cases
A today's date property on your HubSpot objects is super handy! Which is why we created Tick Tock Today. It adds that oh-so-elusive today's date property.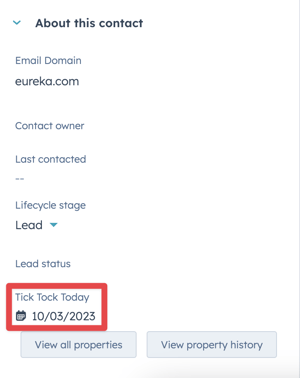 I've come across a wide variety of use cases for a feature like this. Several of which I've already documented on this blog! But one of our friends over at HubGem Marketing found a few interesting ways to utilize the app as well.

She wrote a blog post about how Tick Tock Today can be beneficial in the education industry. Don't worry, it's right here. Be sure to give it a read!






It goes to show that even something as simple as a today's date property can be very powerful when combined with HubSpot.


If you enjoyed this little blurb, why not share it with your friends? And if you want to see what else the app can do, check out this blog post on How to Calculate the Time Left In A Subscription Using Tick Tock Today!