Copy Contacts, Tickets, Deals, and Custom Objects a few clicks or even automatically in HubSpot. Duplicate Deals for renewals, clone Contacts for sales prospecting, and even dynamically adjust dates or set default properties on your clones.
See In App Store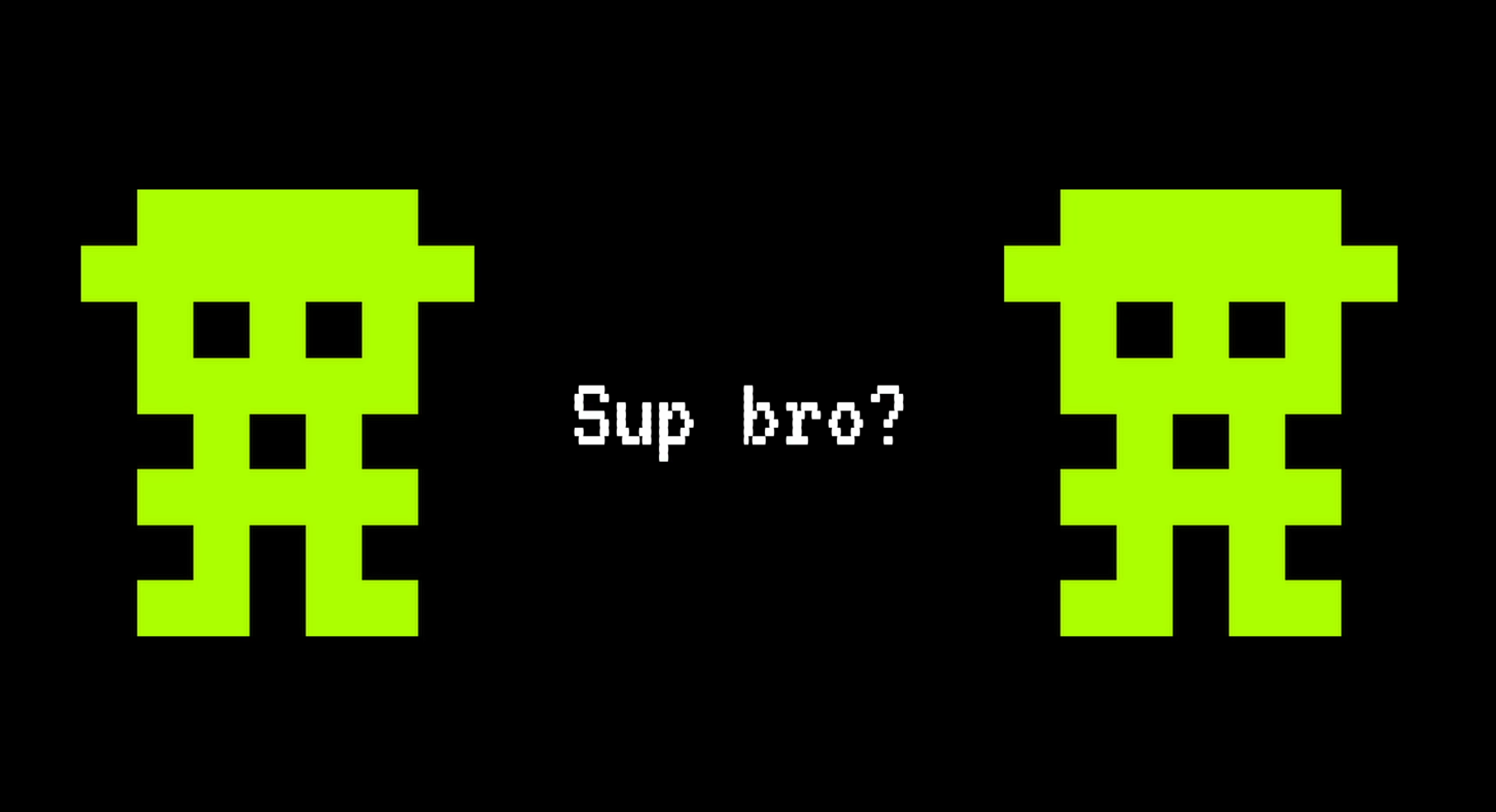 "Must have add-on for HubSpot"
Clone Attack saves us time (manual data entry), headache, and is easy to use. Even though our Sales/AM teams may not be the most tech-savvy and are apprehensive when it comes to adopting new tools/add-ons/etc…they picked this up quickly and honestly can't live w/o it!
used by:





duplicate on demand
for the clicky type
Directly in the CRM sidebar of Contacts, Tickets, Deals, and Custom Objects, you can make a clone and choose the associations to bring with.
duplicate via workflows
smarter not harder
Clone Attack's workflow action puts cloning on speed dial. Trigger a duplicate when a Deal is marked Closed Won. Clone a Ticket when it is escalated.
auto-update values
even less work to do
Now you can update properties, set them to blank, or even skip copying them over entirely. Push out closing dates, increment, and more. It's fun.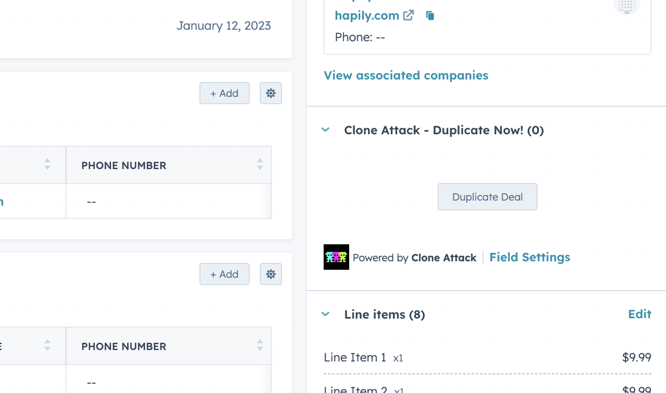 01.

target
pick an object
Clone Attack works on Contacts, Tickets, Deals, and Custom objects. Manually clone in the CRM Card, Workflow Actions are in....the Workflows you silly goose.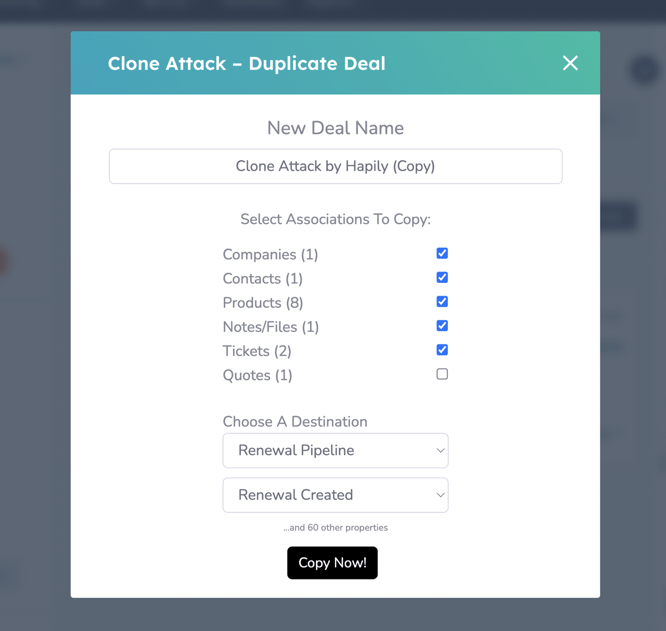 02.

clone
no laboratory needed
See that Duplicate button? Click it! You then can choose which Pipeline and Stage to move a Deal into or even choose which Associations to bring. Yes it copies line items too.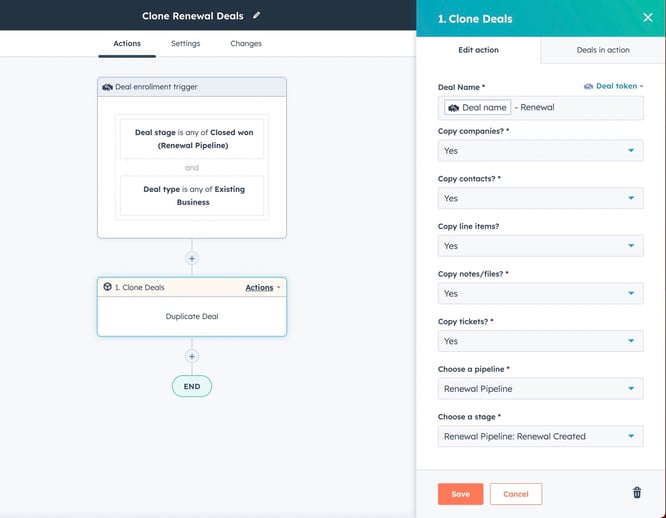 03.

repeat
dupes for days
Looking for more steps? Try the back porch. This is as easy as it gets. Duplicate again with another click or make X number of copies. Don't forget to tip your admin.
for small businesses
Free
---
what's included
10 Clones/month
Clone Standard Objects
---
---
what's included
100 Clones/Month
Clone Standard Objects
---
---
what's included
250 Clones/Month
Clone Standard Objects
Clone via Workflow Action
---
for enterprise companies
Enterprise
---
what's included
1,500 Clones/Month
Clone Standard & Custom Objects
Clone via Workflow Action
---

Solves All Our Deal Duplication Problems
We were able to duplicate deals with the native HubSpot features but were missing huge chunks of data since notes could not be duplicated. Clone Attack allows us to duplicate deals via workflows and we no longer miss this important data!!

reduces friction, reduces errors
We use ticket pipelines to manage 3PL warehouse orders for our customers. The process is manual with lots of steps to also tie in LTL trucking. Clone attack ensures we can replicate tickets and make minor changes as needed...saving time, reducing errors, and helping us scale and track progress efficiently.

The one thing we needed!
We frequently duplicate deals for recurring monthly revenue. Having to copy every field over to make a copy is labor intensive and opens us up for even more errors. Clone Attack does it quickly and everyone on the team couldn't be more pleased with the improved workflow.


what can we deliver for you?
Contact us today - we can't wait to work with you!